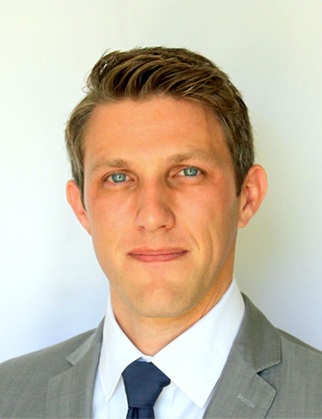 Dr. Andrew Parker is board certified in orthopedic surgery with additional board certification in sports medicine. His practice includes operative and non-operative treatment of all types of orthopedic conditions, from sports related injuries to arthritic and degenerative conditions. He specializes in less invasive arthroscopic surgical techniques for the shoulder, knee, and elbow, as well as joint replacement of the knee and shoulder.
He believes that everyone, from elite athletes to recreational "weekend warriors", deserves and should expect a shared decision making process and close attention to detail throughout their treatment. He strives to help you understand both your condition as well as what treatment options are available to you. He feels that the best outcomes come from a treatment plan that is mutually agreed upon to reach your specific goals.
He performs arthroscopic shoulder surgery for labral and rotator cuff tears, as well as open treatment of complex shoulder injuries and degenerative conditions. He received extensive training in the treatment of elbow conditions, and is proficient in both UCL reconstruction (Tommy John surgery) and UCL repair with internal brace, a new technique that can substantially reduce recovery time for throwing athletes. Dr. Parker also performs ACL and multi-ligamentous reconstruction surgery of the knee, patellar (kneecap) stabilization procedures and other arthroscopic procedures, including meniscal repair and cartilage preservation and restoration. His goal is to preserve the body's own tissue whenever possible, and to return his patients to their pre-injury level of activity.
Dr. Parker is a DFW native. After graduating from high school in Fort Worth he attended Texas A&M University in College Station. He went on to attend medical school at Baylor College of Medicine in Houston, Texas, and remained there to complete his orthopedic residency training. During his residency training, Dr. Parker received recognition for earning the highest cumulative exam scores in his class and was awarded the Bronze Hammer for most outstanding resident. He also received the Tullos Award for excellence in research as a resident.
Following his orthopedic residency, Dr. Parker pursued additional training in sports medicine at the American Sports Medicine Institute and the world-renowned Andrews Sports Medicine and Orthopedic Center in Birmingham, Alabama. During his fellowship, he served as a team physician for the University of Alabama and the University of West Alabama, as well as the Birmingham Barons (the White Sox minor league AA affiliate) and Alabama Ballet. Under the expert tutelage of Drs. James Andrews, Lyle Cain, Jeffrey Dugas and Benton Emblom, Dr. Parker's training focused on the surgical management of complex sports injuries in elite-level athletes. After completing his fellowship, he returned to the Metroplex to be close to his family and to serve the community in which he grew up.
Dr. Parker is a member of the American Academy of Orthopedic Surgeons, American Orthopedic Society for Sports Medicine and the Arthroscopy Association of North America. He is currently helps care for athletes at TCU as well as several high schools including Melissa, Blue Ridge, and Farmersville. He has also cared for athletes in the NFL, MLB, NBA and PGA, as well as WWE, UFC, U.S. Olympic and USA Cheer teams. When he is not at work, Dr. Parker enjoys spending time with his wife and their three young children and two dogs.
Dr. Parker Talks About His Practice Philosophy and Why He Chose Orthopedics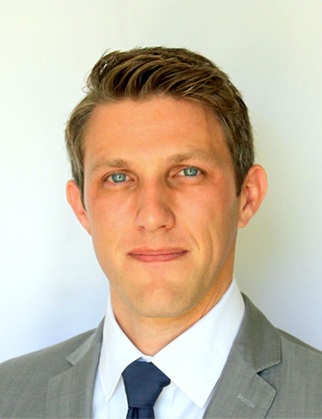 About
Orthopedic Surgeon
Fellowship Trained Sports Medicine
Specialities
Dr. Parker specializes in ACL and Multi-Ligamentous Reconstruction, Rotator Cuff Repair, Shoulder Instability, Shoulder Labral Repair, Meniscus Repair, Arthroscopic Surgery, Cartilage Preservation and Restoration, UCL Repair with Internal Brace, UCL Reconstruction, Shoulder Replacement, Knee Replacement
Reviews
Dr. Parker was very conscience and thorough when explaining my situation to me. He also has a calm and polite demeanor. I have to thank him for helping me avoid any unnecessary knee surgeries that would do more harm than help.
Locations
Allen Clinic
1110 Raintree Circle
Suite 100
Allen, TX 75013
Melissa Clinic
3080 Sam Rayburn Hwy
Melissa, TX 75454
Frisco Clinic
5858 Main Street
Suite 210
Frisco, TX 75034